The following charts are discussed in an email sent to TSI subscribers on 27th December.
1) The HUI/gold ratio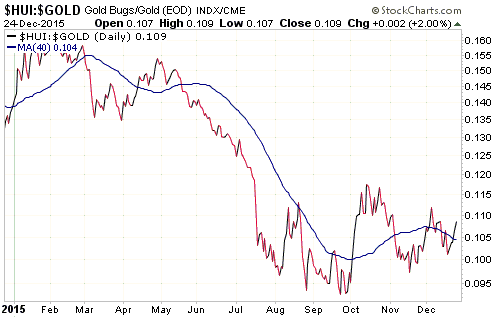 2) The Gold Miners ETF (GDX) — down by 22% year-to-date (YTD)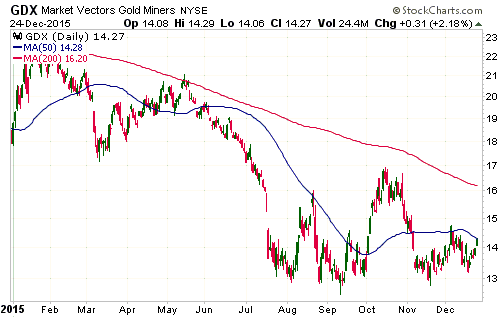 3) Junior Gold Miners ETF (GDXJ) — down by 16% YTD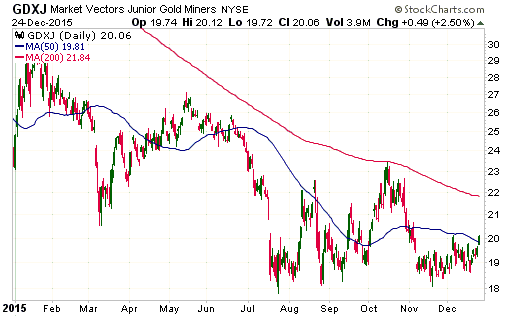 4) Almaden Minerals (AAU) — down by about 30% YTD but up by about 30% over the past 4 weeks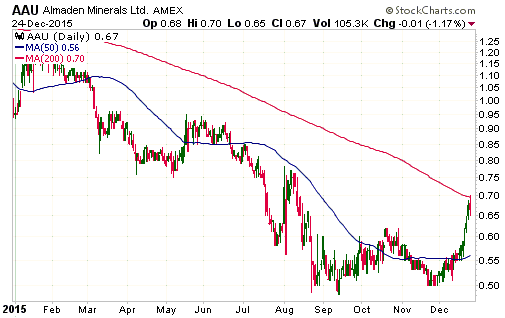 5) Endeavour Mining (EDV.TO) — up by about 90% YTD and at a 12-month high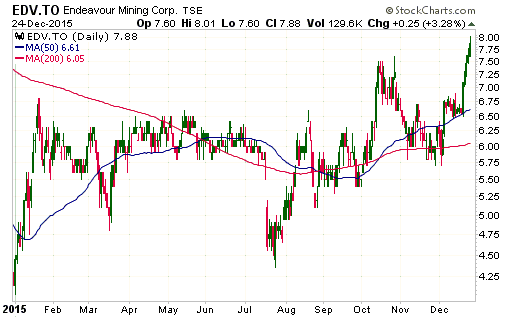 6) Evolution Mining (EVN.AX) — up by 125% YTD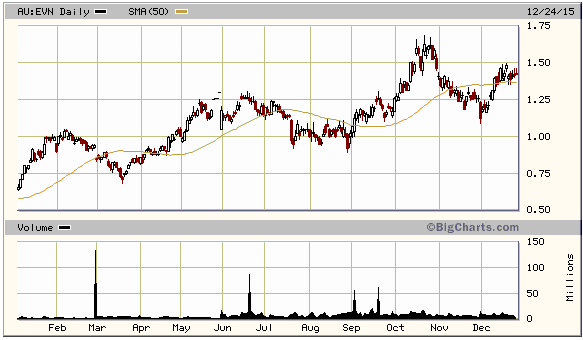 7) McEwen Mining (MUX) — roughly flat YTD in US$ terms, but up by almost 20% in C$ terms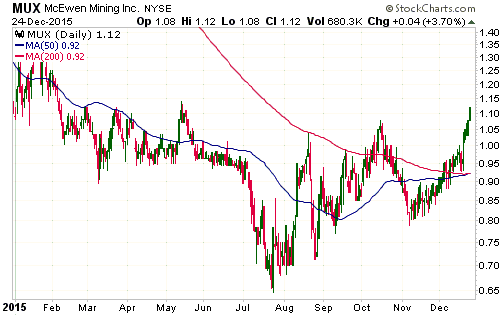 8) Premier Gold (PG.TO) — up by about 40% YTD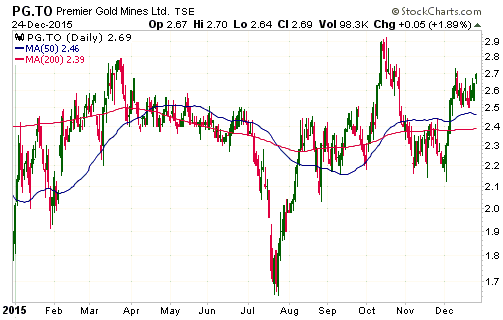 9) Royal Gold (RGLD) — down by 37% YTD. The early-November plunge to the mid-$30s caused RGLD to offer reasonable value — and caused us to become interested in having exposure to this stock — for the first time in several years.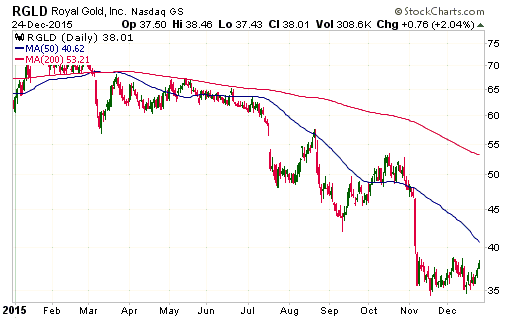 10) Ramelius Resources (RMS.AX) — up 300% YTD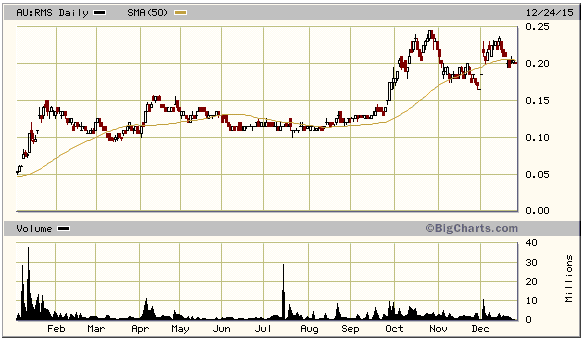 11) Sabina Gold and Silver (SBB.TO) — up by about 110% YTD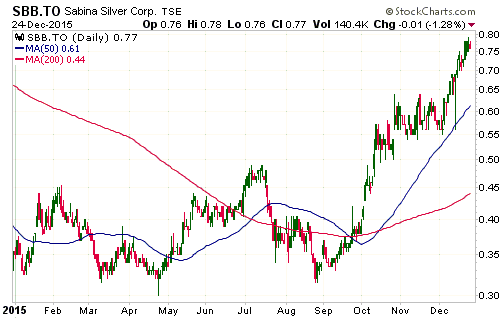 12) Emerging Markets Equity ETF (EEM) with 12-week moving average — intermediate-term 'oversold' and at an 11-year low relative to the S&P500, but very high relative to commodities and potentially 'on the edge of a cliff'.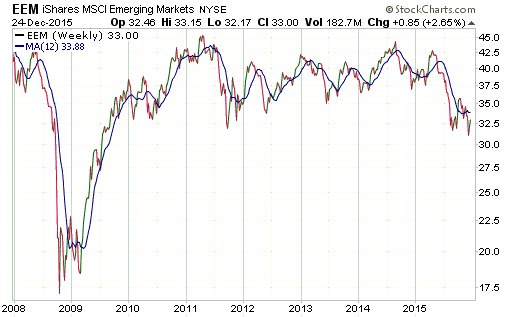 Print This Post