TSI subscribers will soon receive an email alert regarding Thursday's panic in the gold-mining sector, including brief thoughts on what it means for the days ahead and the actions that I am planning to take. The purpose of this post is to highlight the starkly contrasting long-term charts of the HUI and the US$ gold price. The relevant charts are displayed below.
There was already a dramatic difference between the HUI and gold charts prior to this week, but the price action of the past two trading days has magnified the difference. The HUI is now slightly below its 2004 and 2005 lows, and is within spitting distance of its 2008 crash low. At the same time, gold hasn't even breached its lows of the past year and is trading about 220% above its 2004 low.
I think that the HUI's position relative to gold equates to one of the most extreme market sentiment situations ever. It is, I think, right up there — in terms of magnitude, but at the opposite end of the sentiment spectrum — with the March-2000 upside blow-off in the NASDAQ.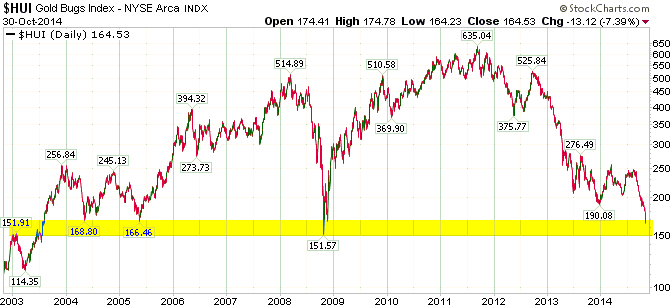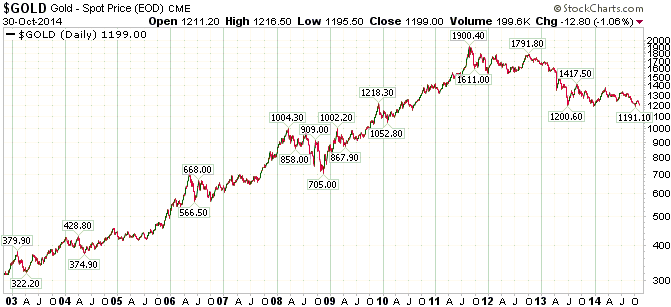 Print This Post